---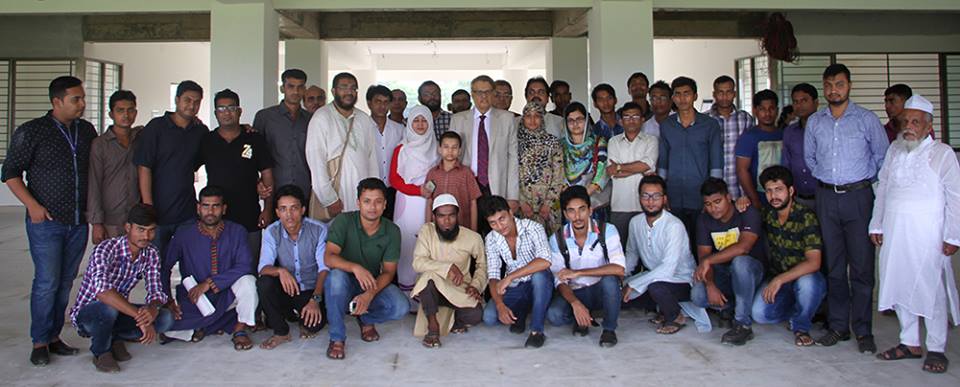 The 1st class was held at the permanent campus of Asian University of Bangladesh (AUB) located in Ashulia on September 28, 2015.

The honorable founder and Vice-Chancellor of the university Professor Dr. Abul Hasan Muhammad Sadeq visited the 1st class of permanent campus. He exchanged greetings with the new students and provides directions.

One of the members of the Board of Trustees of AUB Saleha Sadek, Director of Academic Affairs and the permanent campus coordinator Wahidujjaman Khan, head of the English department Mohsin Mia including the teachers, staff and students of the university were present at the ceremony.

The permanent campus of AUB became enriched with new students on that day. Sweet, fruits and burritos are arranged for the students.

At the end of the class, students were busy with fanfare. The students became more motivated for the participation of the honorable Vice-Chancellor.